2017.01.05
Event information , Sightseeing information
Yaedake Sakura Festival that the 39th jumps over
We are ... that we vomited
It is joy friend person of the restaurant staff

A Happy New Year
Become Mahaina blog member bullet this year
In information of hotel or the neighboring recommended spots,
Information to be useful for your trip even a little
We will send
Please in 2017
Thank you in advance
By the way, new year just began,
In Okinawa soon season of cherry blossoms
We will do it

There is our hotel
It is the Japan's earliest in here
Motobu Town
We can look at cherry tree
About Yaedake Sakura Festival that the 39th jumps over this time
We introduce
For "best early blooming in Japan" " hitoashi, coming out. "
Yaedake Sakura Festival that the 39th jumps over


The date and time: From Saturday, January 21 to Sunday, February 5
Place: Yaedake top open space
Motobu Town is start point of advance line of cherry blossoms!
Gangs were different from light pink cherry tree which bloomed on the mainland
Bright pink

of kanhizakura,
The Japan's earliest
You can enjoy
Scene in full glory in full bloom
Be too beautiful
Words are not given, too
We can admire cherry tree and,
Events various on Saturday and Sunday
It is held
Event schedule
Please see this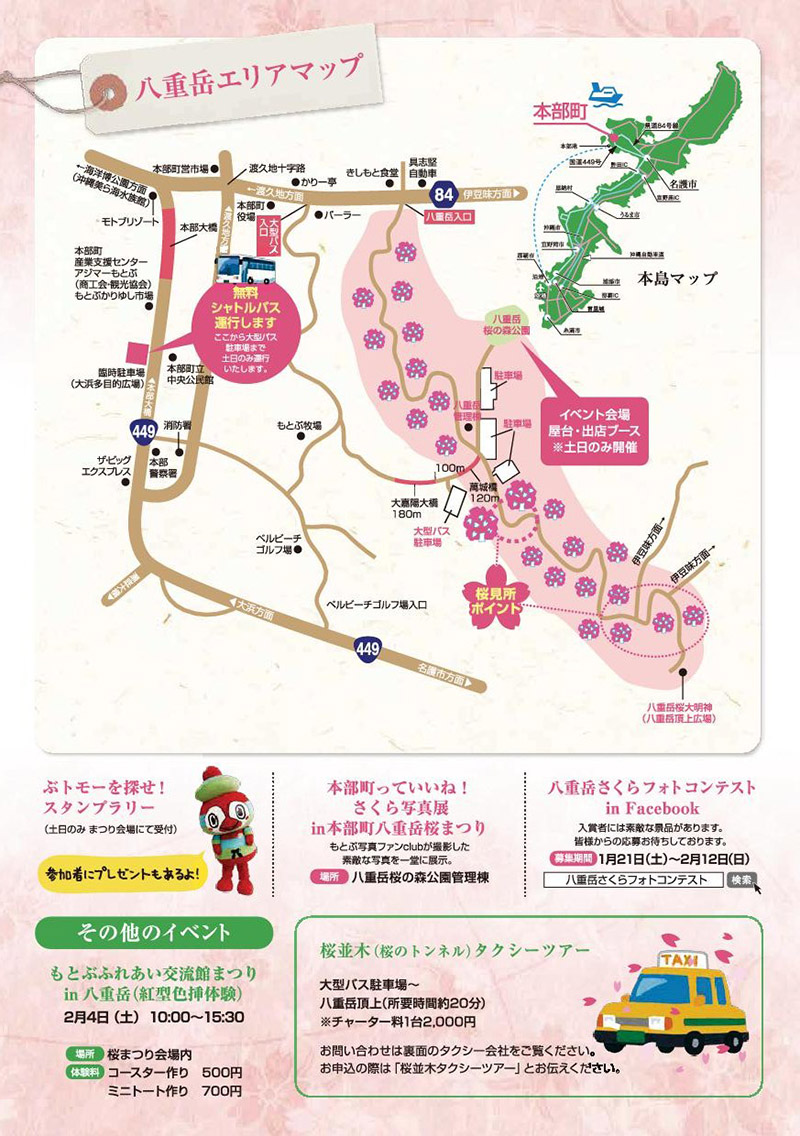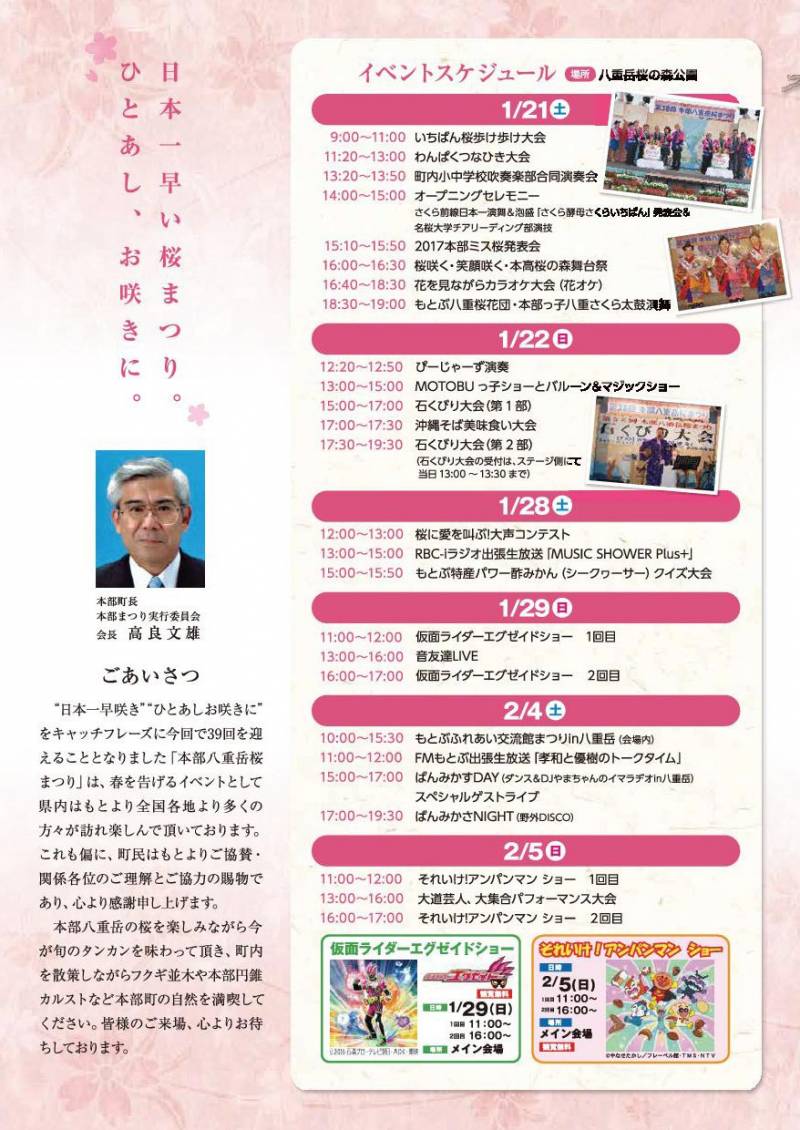 As for the cherry tree as for the event
It is sure to get what we can enjoy!
Of the by all means best early blooming in Japan
Bright cherry tree
Please enjoy♪
The above, Hotel Mahaina
... which was joy friend person